The Filmmakers
Laura Green (director / producer) is a documentary director and editor based in San Francisco. She has directed, produced and edited five short documentaries, which played at numerous festivals, including Palm Springs Shortfest, Aspen Shortsfest, Sarasota Film Festival, Mill Valley Film Festival, and Outfest. She edited True Son (2014), a feature length documentary, which premiered at the Tribeca Film Festival, as well as the ITVS-funded documentary web-series The F Word. Green is also an Assistant Professor at San Francisco State University. The Providers is her debut feature film.
Anna Moot-Levin (director / producer) is a documentary filmmaker and editor based in Brooklyn. She has directed, produced, shot and edited five short documentaries, including the award-winning film Track by Track (2013), which premiered at Slamdance and is now in distribution with Sproutflix. Her work has been screened at festivals around the world including The American Pavilion at Cannes and the AFI/Discovery Channel Silverdocs Film Festival. She is also an associate producer of the Academy Award-winning documentary Inside Job (2010) and editor of The Making of Gabrieli (2017) now streaming on KQED Arts. The Providers is her debut feature film.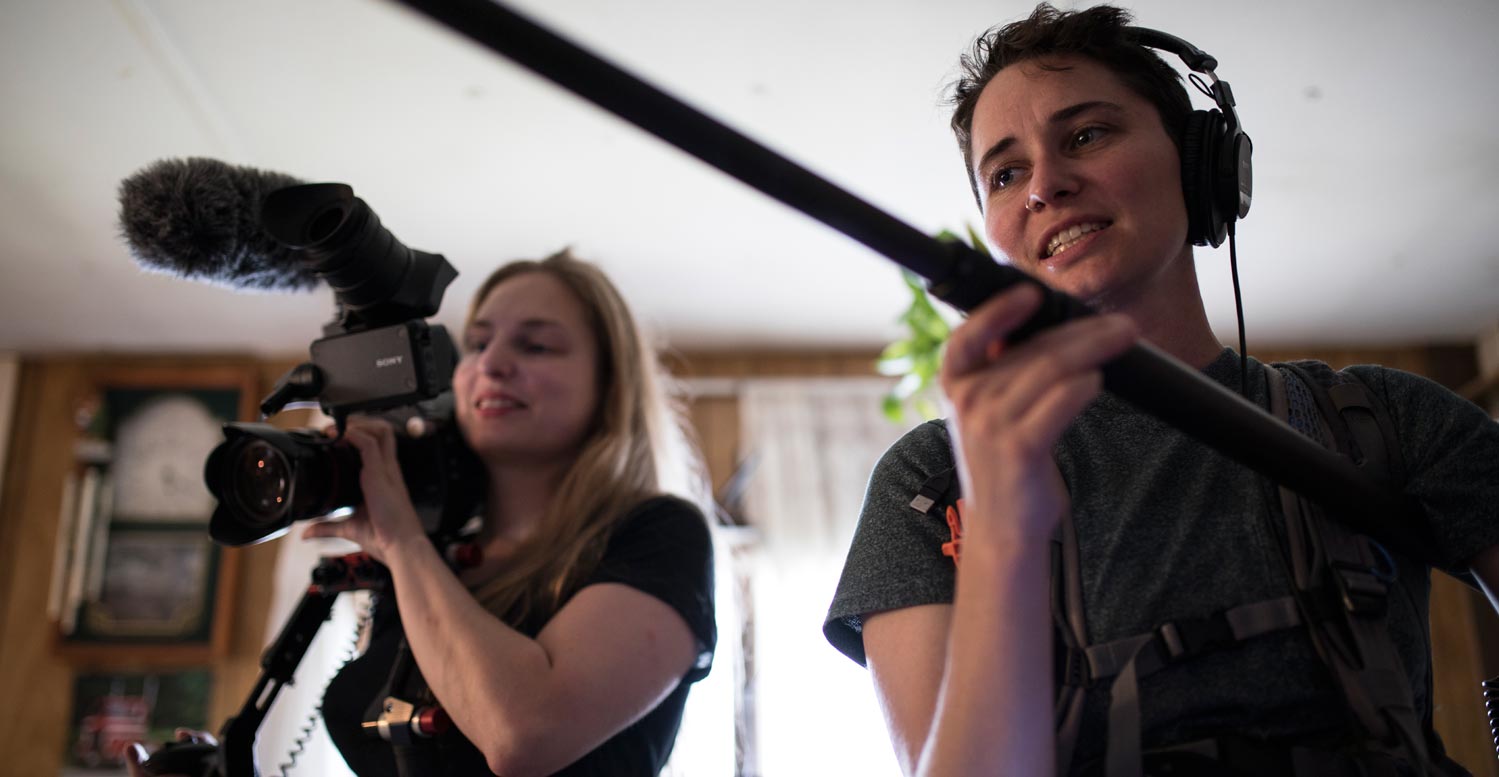 The Team
Jamie Meltzer (executive producer & creative advisor) is a documentary filmmaker whose films have been broadcast nationally on PBS and screened at numerous film festivals worldwide. They include Off the Charts: The Song-Poem Story (Independent Lens, 2003), Welcome to Nollywood (PBS broadcast, 2008), La Caminata (2009), Informant (2012) and True Conviction which recently premiered at the 2017 Tribeca Film Festival and received a Special Jury Mention.
Chris Brown (editor / associate producer) is a Bay Area filmmaker who has directed, produced and/or edited award-winning narrative features and documentaries for over 15 years. A River Changes Course, the groundbreaking feature documentary Brown edited and helped produce, won the Grand Jury Award at the 2013 Sundance Film Festival. Brown's most recent feature, The Other Kids (2016), has won 9 awards and is currently touring festivals around the world. Brown's third feature, Fanny Annie & Danny (2010), won 16 awards internationally and was declared a "Critics' Pick" by The New York Times. Brown also edited, co-produced and co-directed We've Got the Power (2014) and The Next Frontier (2011), which won an Emmy Award for Best Documentary.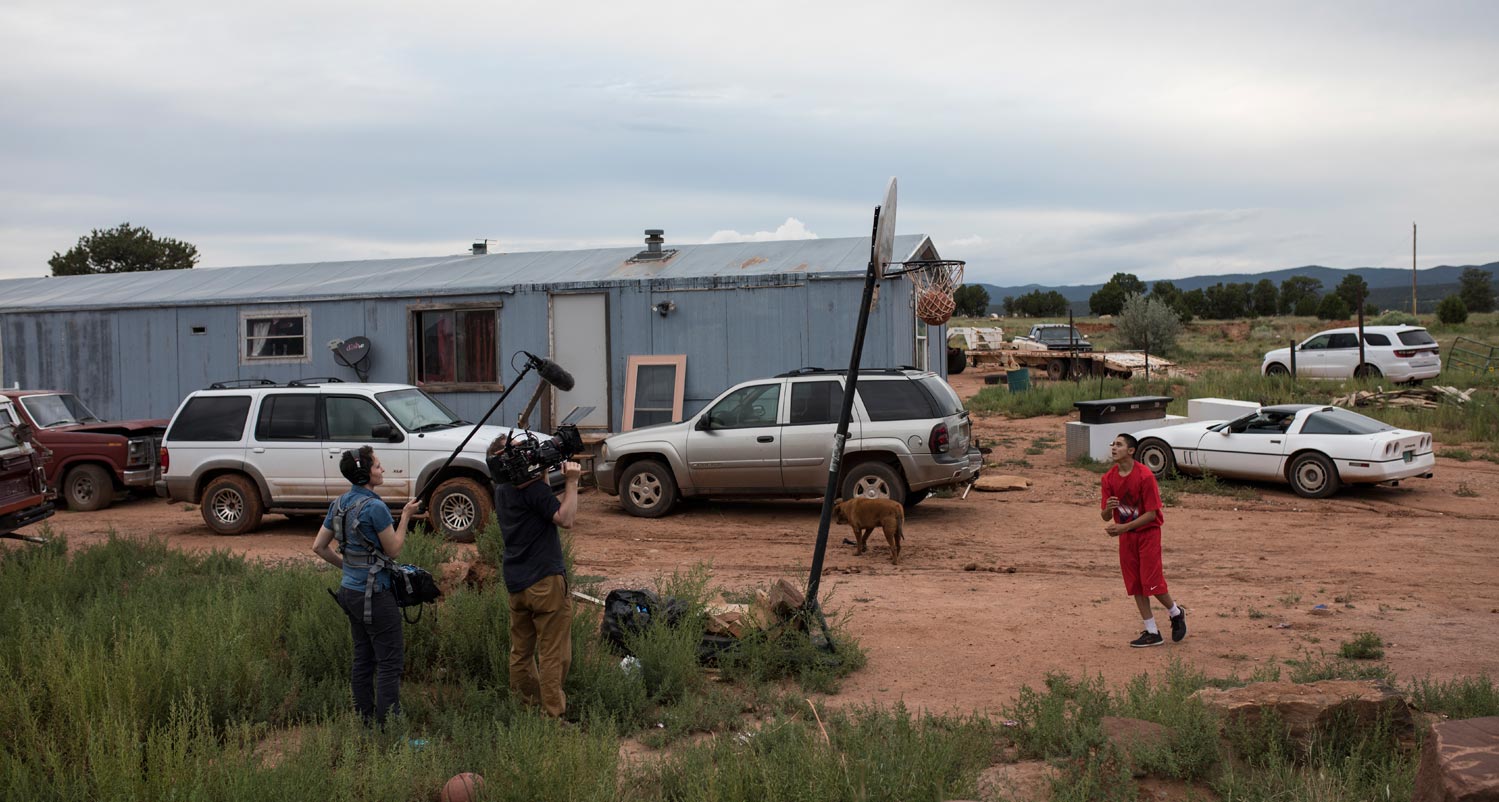 Ben Sozanski (consulting editor) recently won an Emmy and an American Cinema Editor's Award for his work on the Oscar winning film O.J. Made in America. He edited Before the Flood, executive produced by Martin Scorsese and starring Leonardo DiCaprio and Rolling Stone: Stories from the Edge, which premiered on HBO in 2017. Other projects include Showtime's The History of the Eagles, HBO's Emmy nominated Sinatra: All or Nothing at All, and PBS' Waiting for John.
Lisa Fruchtman (story consultant) is an Academy Award-winning editor who has worked in both feature film and television. Among her many film projects are Apocalypse Now, The Right Stuff, Children of a Lesser God, The Godfather Part III, The Doctor, My Best Friend's Wedding, Dance with Me and The Woodsman. Her awards and honors include an Oscar for The Right Stuff, Academy Award and BAFTA Nominations for Best Editing for both Godfather Part III and Apocalypse Now, an Emmy Nomination and a Cable ACE Award for Truman. She is also produced and directed the award-winning documentary feature documentary Sweet Dreams (2012).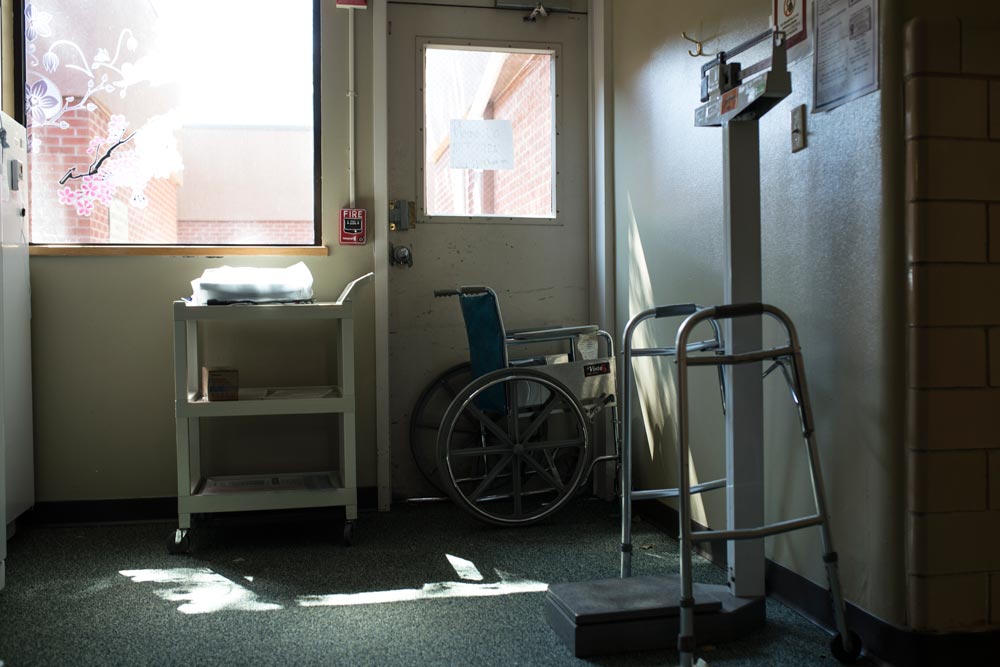 Paul Brill (composer) has received three Emmy Award nominations for his film scores and recently won the first-ever Best Music Award from the International Documentary Association. He collaborated with Rock legends U2 on the HBO film, Burma Soldier, composing a new string arrangement for an acoustic version of their classic song, "Walk On." His recent work includes the hit documentaries, Joan Rivers: A Piece of Work (IFC), the Emmy Award-winning Page One: Inside the NY Times (Magnolia), the Sundance Festival winning films, Trapped, Gideon's Army, and Love Free or Die, and the Emmy, DuPont and Peabody Award-winning, 6-hour PBS documentary, The African Americans: Many Rivers to Cross.
Frazer Bradshaw (Additional Cinematographer) is an acclaimed cinematographer based in San Francisco. Bradshaw has shot a host of projects, including 12 narrative feature films and five feature documentaries, as well as hundreds of shorts, commercials, music videos and corporates. Resume highlights include work on Focus Feature's Babies (2010), Jamie Meltzer's Informant (2012) and his own feature, Everything Strange and New (2009), which he both shot and directed, and which premiered at Sundance and was nominated for both Spirit and Gotham Awards.
Advisors
Therese Zink, MD, MPH (Advisor) is professor and chair of Family Medicine at Wright State University and editor of The Country Doctor Revisited: A 21st Century Reader, a collection of essays, short stories and poems written by rural healthcare professionals about their experiences. She has received numerous accolades for her work as a doctor, teacher, and researcher, including the Robert Wood Johnson Foundation's Generalist Physician Faculty Scholars Award, the National Rural Health Association's Distinguished Educator Award, and the Minnesota Rural Health Association's Rural Hero Award. She has both written extensively about her own experiences as a provider (in the book Confessions of a Sin Eater), and encouraged her medical students to voice their stories, culminating in the anthology, Becoming a Doctor: Reflections by Minnesota Medical Students.
Nancy Burke, PhD (Advisor) is a professor of Public Health at University of California, Merced and an associate professor at UCSF's Department of Anthropology, History and Social Medicine. Her research interests include clinical communication, health literacy, and social inequalities in immigrant health, and she has conducted research in the Southwestern and Western United States as well as Cuba. Receiving her PhD in cultural anthropology from the University of New Mexico, she was awarded a fellowship from the Latin American Institute and her dissertation received an Honorable Mention from the Latin American Studies Association.    
William L. White, MA (Advisor) is an addiction historian and Emeritus Senior Research Consultant at Chestnut Health Systems / Lighthouse Institute, a provider of addiction treatment services in Illinois. He has a Master's degree in Addiction Studies and has worked full time in the addictions field since 1969 as a streetworker, counselor, clinical director, researcher and renowned trainer and consultant. Bill White has authored or co-authored more than 400 articles, monographs, research reports and book chapters and 18 books, including Slaying the Dragon - The History of Addiction Treatment and Recovery in America, which received the McGovern Family Foundation Award for the best book on addiction recovery.